Why Guerilla Capital?
We utilize Dynamic, High Impact, High Volume messaging across over 50+ investing groups (investor chat rooms, forums, platforms, websites, Facebook groups, Discord Rooms, Stock Channels and Reddit) to ensure millions of investors are targeted and nurtured daily.
Our communications are fully transparent, compliant with exchange rules and securities laws.
We provide monthly reporting of key performance metrics.
Our team provides dynamic daily review and optimization of the company's narrative.
We aren't just posting news release links or press releases. Our messaging is organic, and utilizes 'drip' marketing style which is designed to drive conversions.
Our services complement both traditional IR and "new age" techniques and tactics.
We are very responsive and can provide any type of content when a company needs it.
We don't have to engage a third-party to to provide a specific type a content as we gather all the skill sets needed ->augment efficiency and reduce costs.
Guerilla Capital can help you reach new investors. Connect with us today.
Social Media Impacts Valuation.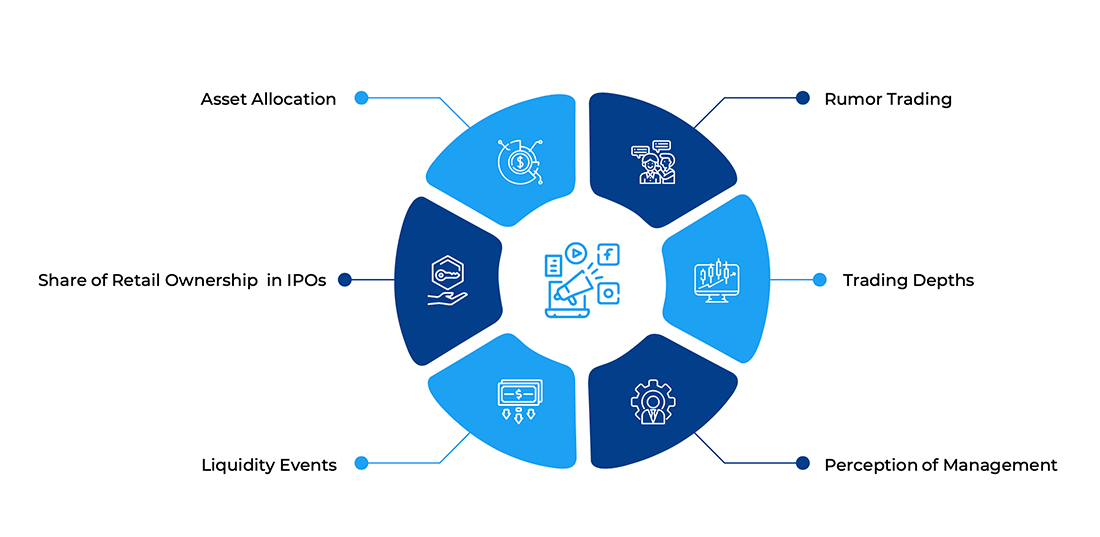 Why Social Media Matters.
80% of institutional investors use social media as part of their work flow.
48% of them said information from social media prompted them to do additional research on an industry issue/topic.
71% of millennials base their decision to buy a product based on recommendations made by their peers on social media.
Credibility, ahead of business strategy and tangible metrics, is by far the leading factor buy-side investors consider when evaluating whether to buy a common stock.
Social networks are a critical source of consumer research and they also provide tactical opportunities to magnify 'word of mouth' effect. Also, social media enable investors to see if a stock is under the light, regarding the number of posts, mentions… a company has. Ex: NOW, IPA, VSBY).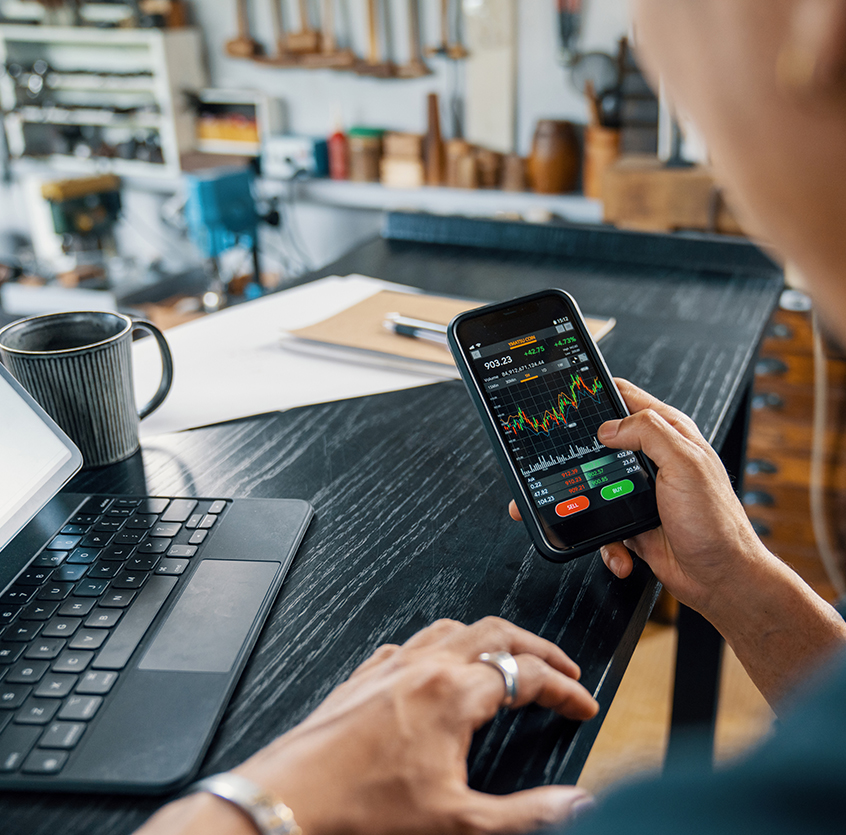 Content that is Actionable.
Publicly listed companies have half of half a minute to interest investors. Investors want to be spoken to, not talked at.
Actionable content is critical to raising investor awareness and participation. Ironically, Company management tends to be too close to the message to tell it effectively.
Guerilla Capital seeks to tell an investment story in a form that will entice investors and expand the audience, thereby increasing awareness. Investors tend not to care about the same things as management; they want to understand why they should invest and the salient facts. A boring, pedantic, and technology-laden article can be counterproductive.
Even humour can have a distinct place in corporate storytelling.
Combining our crafted content and our vast distribution ensures exposure to the audiences you need to access to quantify growth and progress, resulting in raised trade volumes and increased share price.
Hundreds of companies can't be wrong.
Evolving IR and Market Landscape.
Retail investors are increasingly making up a higher percentage of the total global market pool in the current economy.
Retail investors seek information from non-traditional and digital sources such as social media groups and Finfluencers, whom they trust more than conventional online publications and media.
According to Yahoo Finance, meme stocks are any stocks that have seen excessive trading volume from retail investors and have been targeted on social media. They are a market-moving product of 2020 and 2021 and have seen their price skyrocket due to "going viral" on social media.
These stocks generally experience a rapid increase in share price due to emotional attachment, brand heritage and heavy social media promotion.
Request a Callback.
We can get started now.
Fill out our contact form and one of our team members will be in touch with you.
Grow your Investor Visibility With Guerilla Capital Today.